Discover Freelance.tv: Stories about Freelancing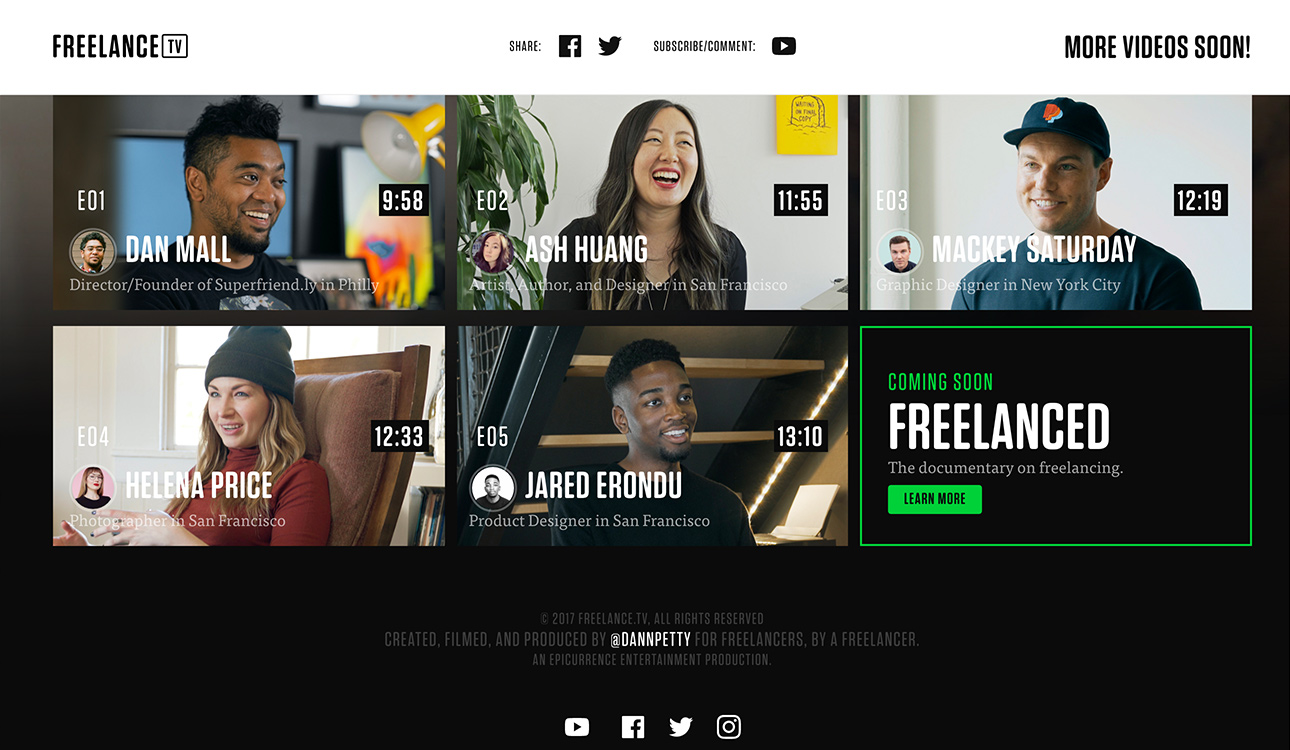 AoiroStudio
May 16, 2017
Somehow freelancing in our field is something we can all relate to, whenever we've done it (and still do) or you've never done it at all. One thing for sure, it isn't as glamorous as it seems (I've personally did for 8 years) and I can admit that it has its ups and downs. There is a lot more work involved if you compare to a 9-5 schedule because with freelancing, you don't have a schedule. You can work as much as 20 hours a week to 90 hours a week; depending on how you organize your workflow and most importantly how hard you hustle at getting the clients, promoting yourself and etc. Our buddy Dann Petty is on a quest to meet and share real world stories to inspire you to pursue your passion and make it a reality. His creation became freelance.tv.
Behind freelance.tv, we have Dann Petty who is a full-time freelance designer based in San Francisco, CA. Also Dann is known to be the host of the design event (the non-conference for designers, developers and creatives alike) named: Epicurrence.
Freelance.tv
Watch an Episode of Freelance.tv
Freelanced Documentary Introduction (In Dann's Words)
I've spent the past year traveling over 10,000 miles across the country interviewing freelancers of all shapes and sizes. I interviewed beginners, the most successful, those that didn't make it work, and everyone in between. All with one goal, to learn how to become the best freelancers by hearing real world stories straight from the mouths of actual freelancers. I'm doing it all on my own dime, but your support would help me finish faster. It's not about travels, but about my story on freelancing for over 10 years, and what I've learned along the way while talking to other freelancers.
More Links