The Perfect Office – Boosted Boards Mini, ITR One Advanced Modular Backpack and more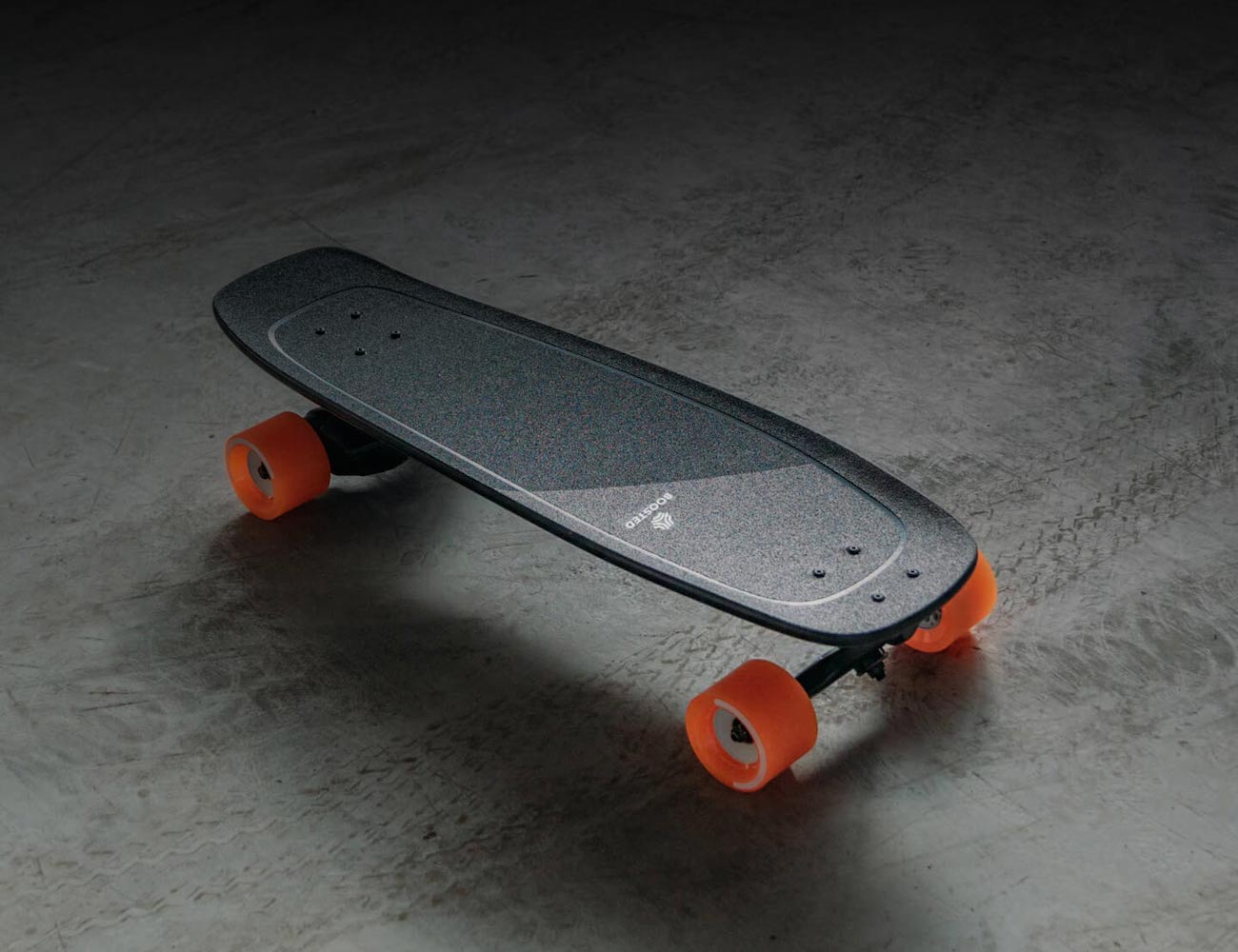 AoiroStudio
Apr 23, 2018
Continuing our comeback of the Perfect Office series, we are hearing your feedback. A roundup of cool gadgets and tech for your perfect office; not necessarily for designers explicitly but for all tech-savvy nerds out there. This is an open concept! if you have any suggestions, please let us know! For this week, we have lots of cool stuff to share! What made a lot of noise last week was the announcement of the new Boosted Boards Mini, a beautiful, more compact and more affordable introduction from the longboard version of the boosted boards. Starting at only 749USD, this might be your new commuting transportation.
More Links
Enjoy the benefits of an electric board in a smaller package with the Boosted Mini Electric Short Boards. With a length of just 29.5 inches, the Boosted Mini board is small enough to bring with you everywhere. Featuring a custom-made composite deck, the Boosted Mini offers a stable and wide platform for you to stand on. Similarly, the Deep Dish concave shape makes it easy to control the board. In addition, the kicktail design lets you quickly pivot when you need to.
Modernize the way you carry all your gear with the ITR One Advanced Modular Backpack. From work to the gym to photography sessions, this bag has a spot for everything. In addition, the backpack gives you the ability to only carry what you need. The One Backpack has a modular system back panel where you can attach additional elements.
Easily communicate with your team members from anywhere with Ava Robotics Video Conferencing Machine. Featuring innovative Cisco video technology and Cisco spark integration, Ava changes the way we collaborate remotely. The machine combines high definition video conferencing with autonomous mobility, allowing users to move around a distant location with ease.
Sit at your desk in absolute comfort with the Herman Miller Cosm Office Chair. Even though the chair looks like a piece of modern art, it is comfortable to sit in. Featuring a sophisticated ergonomic design, the Cosm chair reacts to your body, posture, and movement the moment you sit on it.
Stylishly carry your headphones wherever you go with the B&O Beoplay Universal Headphones Bag. Compatible with headphones of all shapes and sizes, the Beoplay Headphones Bag offers a fashionable way to protect your headphones. Likewise, it works with both wired and wireless Beoplay headphones. The bag design provides an inner compartment that you can use to store cables, batteries and small items.
Comfortably sleep outdoors with the SWAYY Premus Insulated Camping Hammocks. The Premus hammock combines a tent, sleeping bag, and sleeping pad in one. Using LOFT technology, SWAYY hammocks hang insulation at a lower level to keep you warm. It works by trapping air between synthetic insulation, causing the trapped air pockets to warm up.
Take your work to new heights when you have the Artifox Wood Standing Desk 02. This stunning piece of workspace furniture combines the natural with the modern. The frame comes in your choice of walnut or oak and showcases the wood in all its beauty. The wood grain is visible from every angle. In addition, you can opt for your choice of a white oak or bone colored surface.
Experience a new type of amp with the Audio Research Reference 160M Monoblock Power Amplifier. The Reference 160M amplifier looks and sounds different to standard amps. Featuring a sophisticated audio topology, the Reference 160M comes with fewer but improved components in the signal-path than its predecessors.
Offer your tablet all-over protection with the Cocones Grapher Folio iPad Pro Case. Minimalist in design, this case boasts some serious style all thanks to the combination of leather and wool felt. These two materials, while stunning, offer a natural level of protection. Wool felt helps to repel water or any liquids while the leather works to absorb shock.
Never worry about dropping your smartphone when you have the Dango Covert Tactical iPhone X Case. This sleek and robust protective case features the hard-wearing TPU material. In addition to absorbing shock from dings and drops, it also gives you the perfect amount of grip to reduce slipping.