Typography Design and Free Latina Essential Font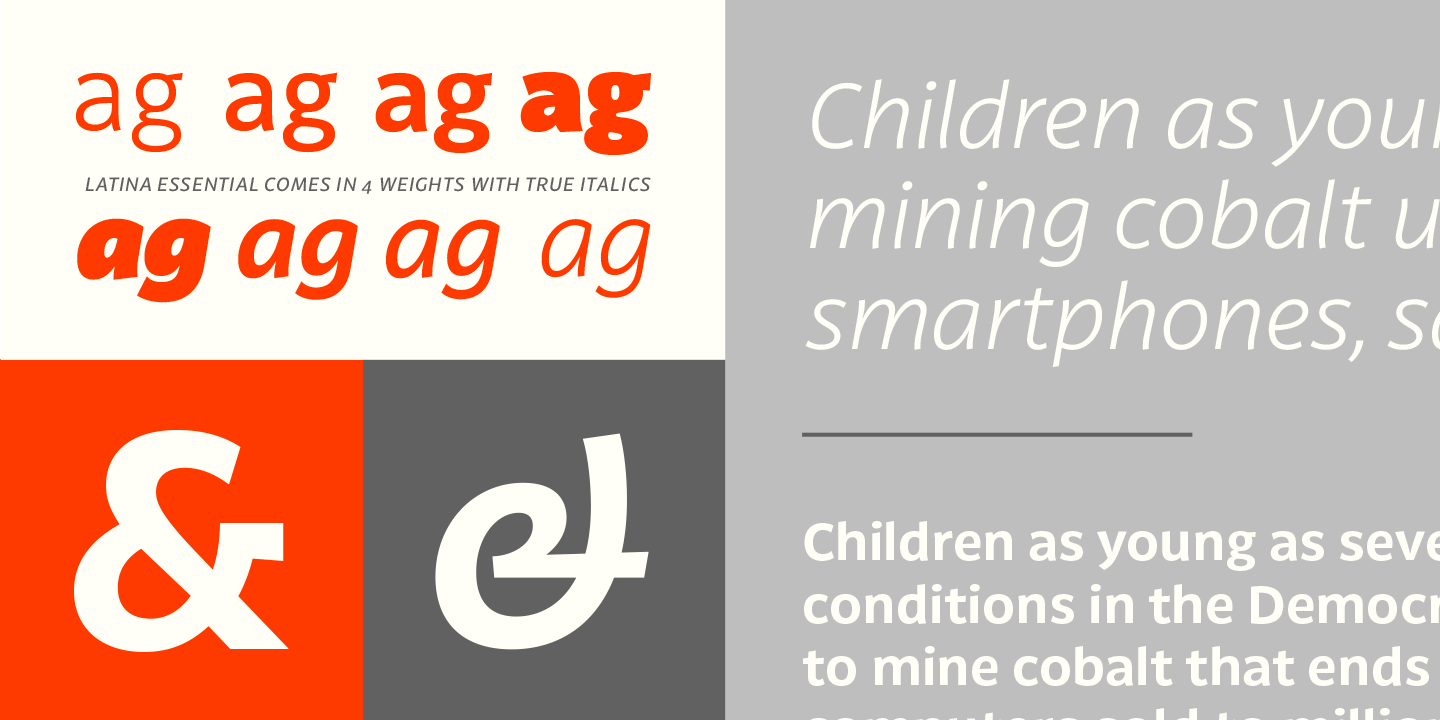 abduzeedo
May 23, 2017
I remember when I started my web design career how limited our resources were. We were literally stuck to 4 typefaces and not more than 256 colors in the very beginning of things. Flash gave us the opportunity to experiment a bit more, but because it was closed and not friendly to SEO it was never the right choice. Thankfully today the web has evolved and we have a plethora of beautiful fonts, free and paid, available for our web and typography design projects. For this post I'd like to share this really cool free font called Latina Essential by the good friends over at Latinotype foundry.
Latina Essential is a humanist typeface designed for use in continuous text. The font comes in 4 weights with matching (true) italics. Latina Essential is well-suited for publishing design, books, magazines, branding and advertising.
Designer: Rodrigo Fuenzalida, Daniel Hernández, Luciano Vergara, Latinotype Tea
Foundry: Latinotype
Typography design
About Latinotype
Based in Concepción and Santiago, Chile, Latinotype's founders say, "Our goal is to design new typefaces remixing diverse influences related to our South American identity with high quality products for the contemporary design industry." And the trio have been doing just that since their foundry's creation in 2007.
One of the most successful foundries on MyFonts in recent years, Luciano Vergara, Daniel Hernández and Miguel Hernández, have put together a rapidly growing collection of typefaces in a wide array of genres. Specializing in colorful display and script faces, the group's name "Latinotype" emphasizes the strong tie they feel to their cultural identity. "It is clear to us," they said in their Creative Characters interview, "that Latin America does not have a typographic tradition in the way it exists in Europe or the United States; in fact, until recently all the fonts used here came from those places." They see this as a good thing, adding that "not having a long-time tradition in type design implies that we can work without the burden of the past — very freely, with no fixed paradigms and without fear."