Be Your Most Productive Self With The Game-changing LG 21:9 UltraWide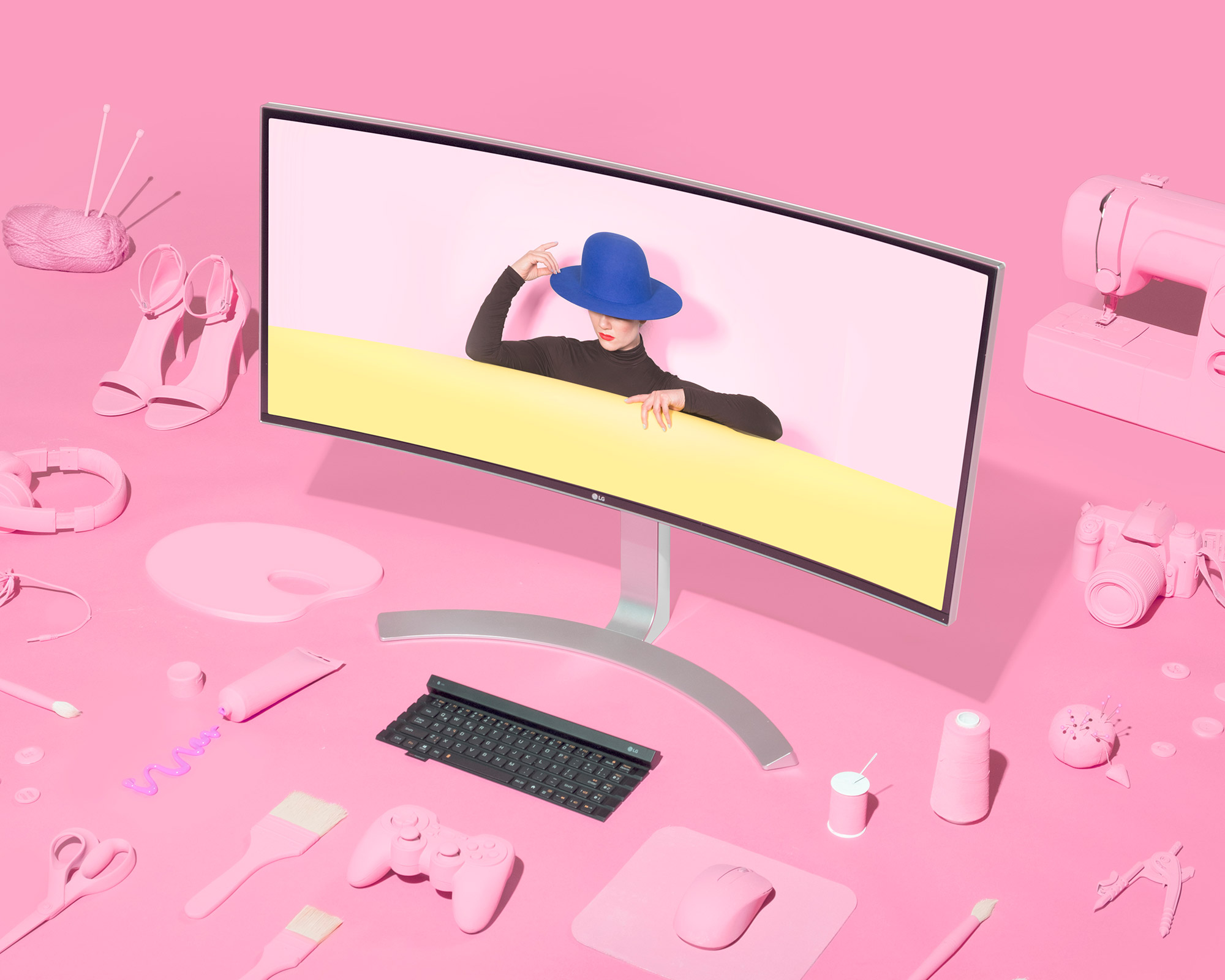 ibby
May 23, 2017
If you ever needed a reason to invest in LG's big, dreamy 21:9 UltraWide display that delivers plenty of screen space to juggle all of your creative projects we're giving it to you here. According to a recent study by the University of Utah, using a larger monitor helped participants in said study complete tasks up to 52% faster, saving an average 2.5 hours each day. We'll take any extra hour we can get nowadays to be more productive behind the desk.
'Curve and Create' by @Littledrill featuring LG UltraWide Monitor 34UC98
Feedback from notable design professionals including our very own Fabio Sasso have touted the benefits of the UltraWide monitor as being as expansive as the displays themselves including the allowance of smooth multi-tasking through dozens of windows offering incredible accuracy in the color representation department.  As a result, you can leave that Fitbit on the nightstand by offing the dreaded sprints between the computer and printer to adjust color differences. Also adored, it's ergonomic curved design, which wraps around the user making long hours at work more efficient.
If you need further encouragement to take the plunge, the 21:9 UltraWide display also utilizes sRGB over 99% IPS technology, guaranteeing color accuracy with factory color calibration, and eliminating frustrating color shifting and distortion commonplace with traditional monitors.  It's easy to adjust settings via the On-Screen Control and the monitors have a Screen Split function with 14 options for simple multitasking.
"Personally I think creative professionals would definitely benefit from it," said Joe, an illustration alumni from Parsons.
"The monitor is basically the new drawing board, the color correction and what you see on screen should exactly be what you printed. And if you're video editing, then there should be no lag whatsoever."
The monitors are already making a big, pun intended, impact. According to a survey of Parsons students, over 70 percent felt the UltraWide's vast display made multitasking easier and improved productivity.
Parsons Making Center 3D Lab
"I never knew i needed an UltraWide display until using the LG 21:9 – the sheer gain of productivity is unfathomable, " said Fabio Sasso, Founder of design blog Abduzeedo. "You realize how much you can accomplish with the additional real estate especially when having to deal with multiple programs like photoshop or a code editor."
Samuel, who is studying illustration said:
"I think the 21:9 monitor is the future of screens putting yourself inside the screen as it curves around you. It's user oriented. It's ergonomic. This brings full immersion, the future of virtual reality."
In exemplifying that giving back is just as imperative as delivering beautiful products, LG has partnered with leading design institutions to provide UltraWide Monitors to help students produce work that will positively impact their industries, from architecture to product design. The New School's Parsons School for Design in New York City is the most recent recipient of this generous grant, receiving state-of-the-art computer lab featuring new LG 34" Class 21:9 UltraWide Monitors.
For 2017, LG is exploring a range of different specialized schools in addition to Parson's to receive the UltraWide Academy Sponsorship Program, furthering the brand's commitment to giving talented individuals within the creative world the freedom and comfort to create.
Parsons Making Center Graphic Lab
For more information make sure to check out: