Beautiful Houses: Hadar's House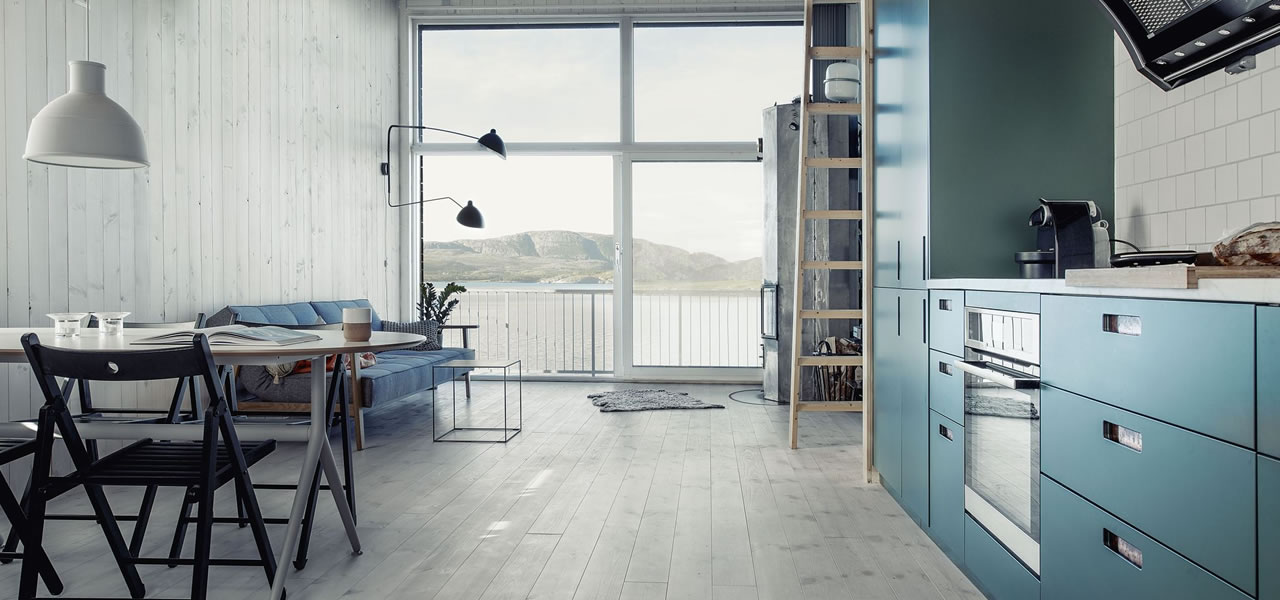 GisMullr
Oct 07, 2016
Today we will show you a small and exquisite home on coast of Stokkøya, Norway, a project by Asante Architecture & Design. The house is located right next to the water overlooking the neighboring islands and the Norwegian Sea. The place was designed for a chef and is pure inspiration. Beautiful material combination and a simple layout deliver a great space. Huge windows, lots of natural light and breathtaking views give this place an extra charm. Take a look!
Make sure to check out Asante Architecture & Design website for further information about this and other inspiring projects. See you next week. 🙂
Description from the architects: A small house with many details right by the coast at Stokkøya, Norway. The house is part of the project Bygda 2.0, a rural development project focusing on developing modern Norwegian houses in a dynamic context combined with spaces for businesses and research activities. It will be a place to live, work and enjoy. Hadar's house is situated on the rocks next to the shoreline and offers a beautiful view over the water. It is built in wood and has a modern low-energy heating system using firewood. The facade is maintenance free built of burned wood, a traditional Japanese technique transformed into a Norwegian context.
We found this house at ArchDaily.
Photos by Marius Rua.