The CV Tabloid – Editorial Design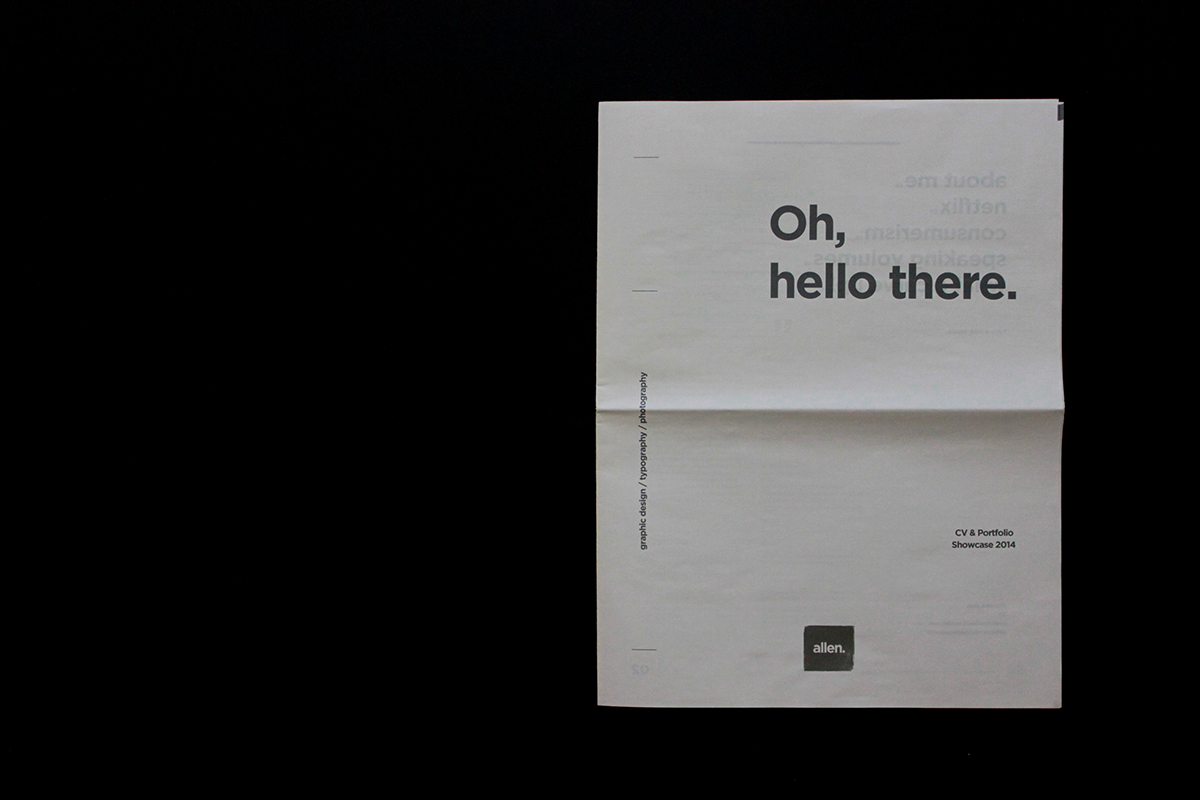 AoiroStudio
Nov 10, 2016
Nowadays, being unique in your work, brand or portfolio really can paid off. We spoke about reinventing the wheel and it's still always the case. Let's talk about portfolios for example, we follow a "rule" about how we should showcase (in print) our portfolio, having a business card and an introductory letter. Let's put ourselves in the shoes of your next employer, how many portfolios they have seen so far? What's the amount of time given on a review? Being different might add to your chances?
It all depends but let's just say that it's helpful in some way. Let's take a look at what Charlotte Allen did for her portfolio and we can't help to appreciate how it does stand out and it's worth the effort to be innovative and creative. What do you think?
​Designing my own portfolio has proven to be one of the most challenging projects to develop, as a client to myself has verified how difficult it is to make choices that would usually come as second nature. Nonetheless, it's one of the most exciting self-initiated projects to complete. The concept behind the delivery was to create a self-promotional package that was informal, in the format of a simple newspaper to browse in a bid to not craft something too prim. Maintaining simplicity was also vital, ensuring that the format did not overshadow the main body of work.
More information: http://www.charlotteallen.co.uk.