Gather by Ugmonk: Minimal & Modular, your Next Desk Organizer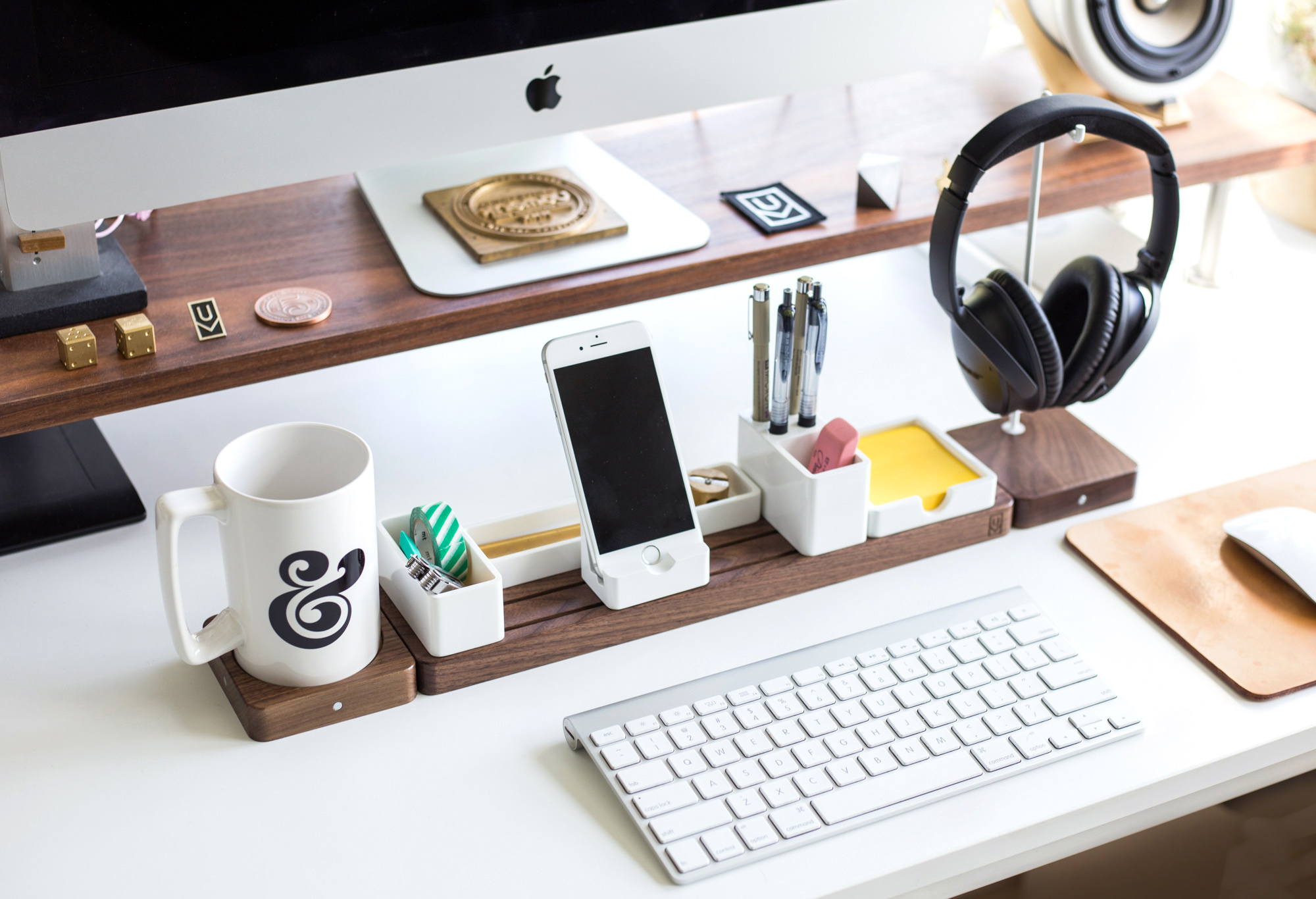 AoiroStudio
May 16, 2017
Your desk, is it organized or just a cluttered mess? Most desk organizers on the market always on either ugly, badly designed or/and cheap-made. Well, our good friend Jeff Sheldon over Ugmonk is introducing Gather. A minimal, modular organizer that cuts clutter and it's amazing. We've been fans of Ugmonk for a long time, we always admire his avant garde entrepreneurship and his care of good design. This time, it's a beautiful and useful product design currently live on Kickstarter, we would like to congratulate Jeff on getting it funded in less than one hour. What a milestone of something that has been in the works for the last 3 years.
Behind Gather, we have Ugmonk also known as Jeff Sheldon is the face behind the brand. A designer based in Downington, USA who has been creating products, moments and stories for the last 7 years.
What is Gather?
GIF Action
Why Gather? (In Jeff's Words)
Clutter. You don't want to think about it, but it always creeps in over time, making it impossible to find things when you actually need them. As a designer, I spend most of the day working at my desk and reach for the same things over and over. I try to stay organized, but by the end of the day my desk is a complete, cluttered mess because there's no central place to put everything. I searched for a product to solve this problem, but all I found were ugly, cheaply-made organizers. What I wanted was a beautifully-designed, minimal organizer. Something to gather all of my essentials into one central place. So I designed Gather. Gather adapts to your workspace and workflow to make sure the tools you need are always within reach.
Product Shots & Prototypes
For the past 3 years, I've worked through dozens of prototypes and sketches to dial in every detail. I went from chopping up rough foam models with a pocket knife all the way to working with industrial design engineers to produce 3D-models and technical drawings that are ready for mass manufacturing.
More Links