Hotel Love: Rustic Meets Modern at Glen Oaks Lodge in Big Sur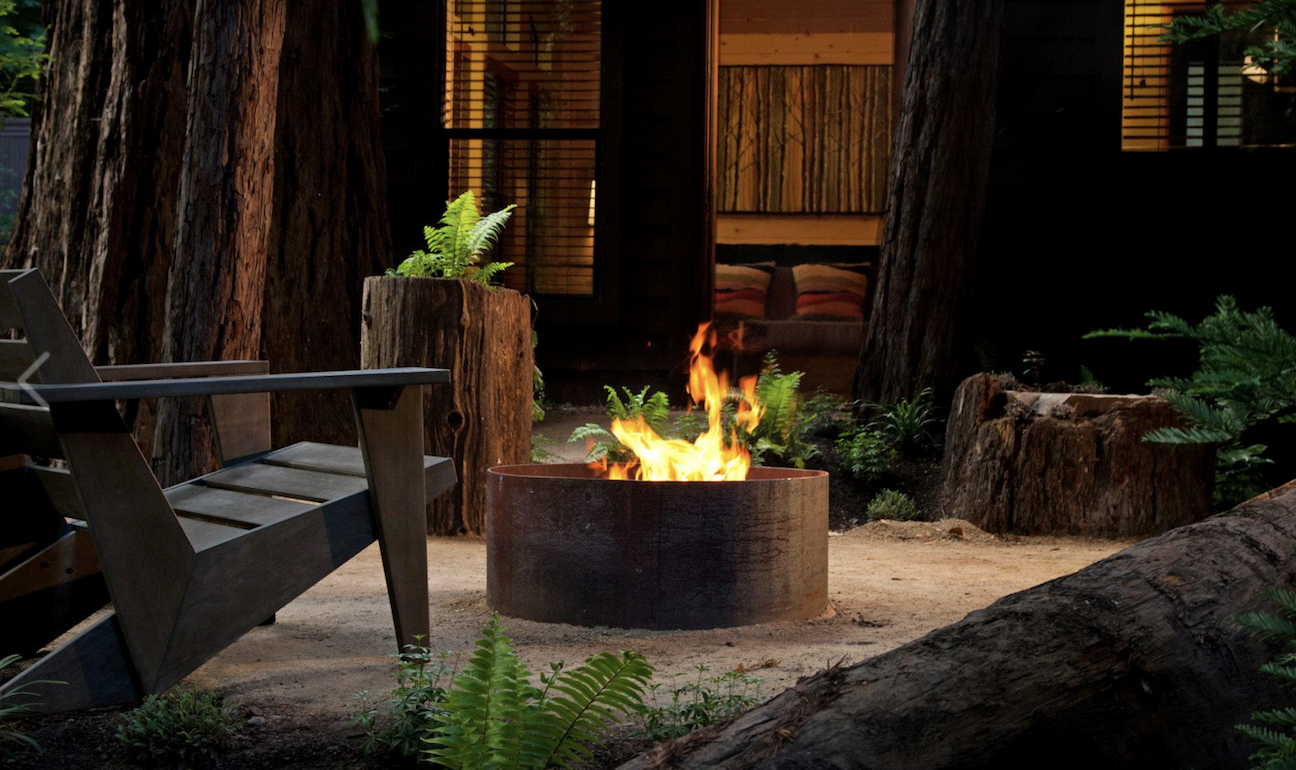 ibby
Nov 26, 2017
If you're looking for the consummate Big Sur experience this holiday season look no further than the Glen Oaks Lodge located on California's scenic Highway 1 and just one mile from Pfeiffer Big Sur State Park. The "rustic-modern" hotel is perfectly situated between majestic redwoods and the banks of the Big Sur River boasting chic, vintage-style rooms paying homage to its previous life as a motor lodge. Accommodations come complete with gas fireplaces to keep you cozy on those chilly winter evenings and most with your private wood-stocked fire pit to enjoy your own personal campfire.
We stayed in the Sycamore Cabin anchored smack dab in the center of a magical redwood grove. A perfect answer for the eco-conscious, design savvy traveler, each cabin has a unique interior personality. All rooms feature eco-friendly, custom designed and fabricated room furnishings built from European birch plywood. Kerei board made of pressed sorghum stalks create a warm interior to match the exterior environment. The Sycamore Cabin contains Redwood bark-inspired Muir Woods tile adorning the bathroom walls and Glen Oaks Big Sur's signature heated tile floors. All lodgings are surrounded by lush landscape and just a few footsteps to the peaceful Big Sur river with well maintained hiking trails to take in the awe-inspiring beauty of this magical place.
Whether you are out on a hike, or cozy in your room, you are never far from the warmth and color of nature.
To complete the experience with an environment and cuisine to match the beautiful California landscape, visit the Steve Justrich-designed Big Sur Roadhouse. The menu features fresh, locally sourced and organic ingredients to fuel up for your day exploring Big Sur. The Glen Oaks Lodge is the ideal spot to hang your hat while exploring all the splendor Big Sur has to offer.