Interaction Design & UI/UX: Fit Me. Personal Fitness Coach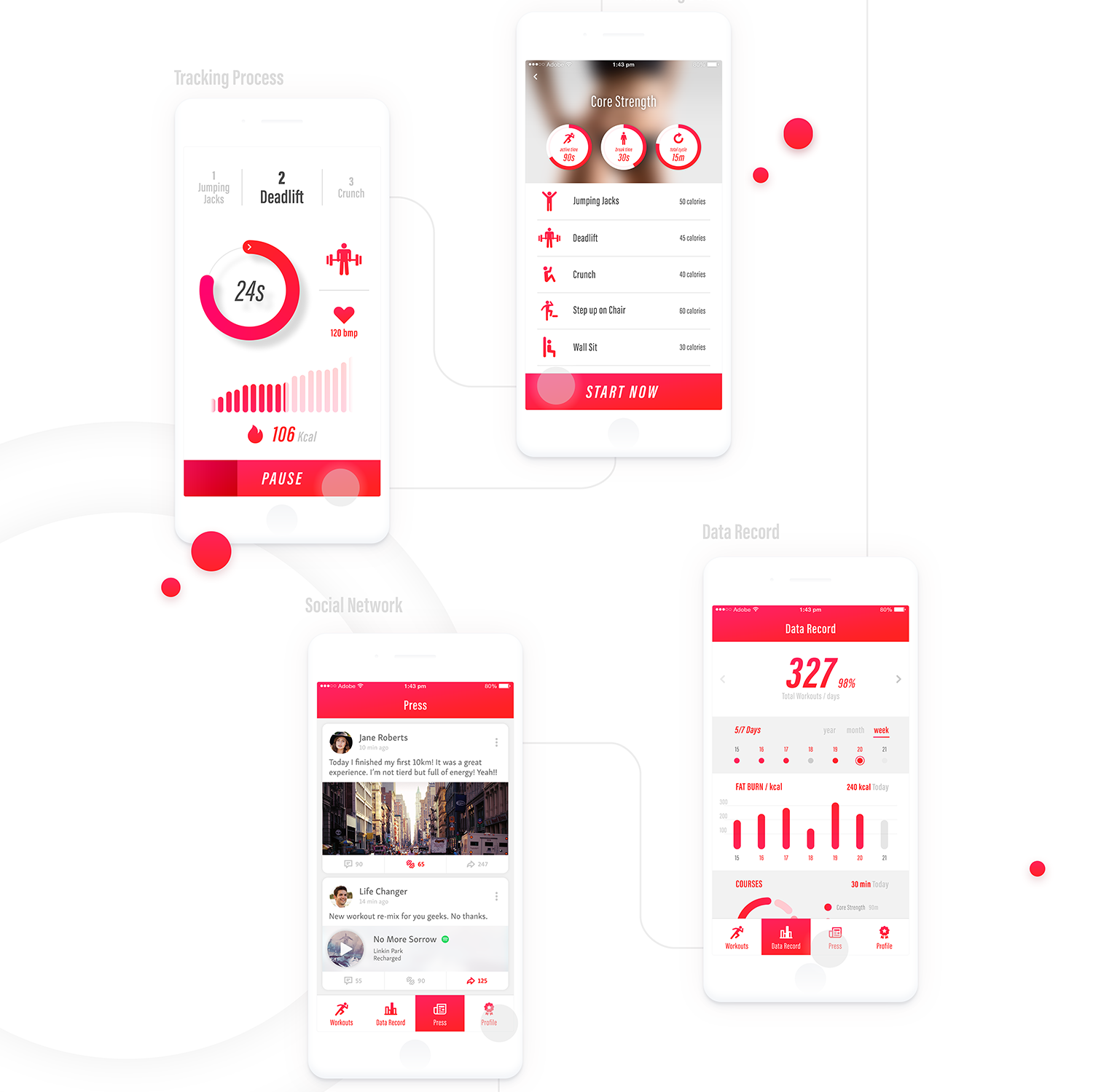 AoiroStudio
Apr 07, 2017
We are looking at the interaction design of a personal fitness coach mobile app named: FitMe. Designed by Catherine Wang, what's totally selling me to her concept is for starters the colour palette that is keeping people motivated with a sparking red as the main colour. You'll notice the UI has a tiny resemblance to the Apple Watch UI, it express a nice flair for the least. I also liked the profile aspect of her concept that showcases your progress and achievements. Check it out!
Published via Behance is the work from Catherine Wang who is a web designer working at Apple. Focusing her work into UI/UX, web design and graphic design; it's great to see Catherine keeping it busy with mobile app concepts where everything is well detailed.
FitMe is a professional personal fitness mobile app tailored for female in different needs. Every feature is designed for users to approach the goal of keeping fit.