The Contemplative Artworks of Elicia Edijanto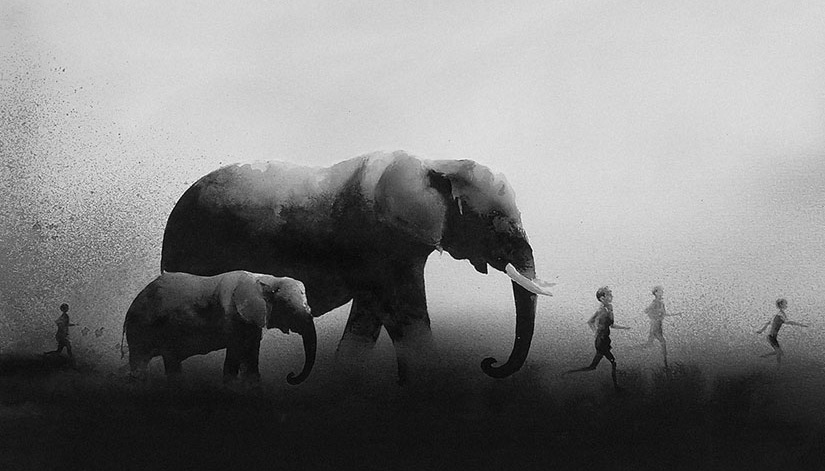 One thing I love about art is that an illustration is like a window into an artist's mind, soul, or whatever you might call it. Some artworks and paintings are super happy, with bright, colorful details right at your face. Some others express deep meaning through fewer elements and simpler colors.
Elicia Edijanto is one of those artists that tell us a lot through her artworks. From Jakarta, Indonesia, she comes up with these beautiful illustrations that are so contemplative that it might reach the deepest corner of one's soul and have an effect on it. This is the kind of art that makes you trip, wonder, dream, all at once, wherever you are. Something very powerful indeed… well, some might say that art is a weapon of mass destruction. Destruction of an ugly, lifeless world. Let there be art, let there be more of Elicia's beautiful mind.
Elicia's artworks
For more of Elicia's artworks, please visit her personal website, Instagram or portfolio at Behance! I hope you enjoy these as much as I did! Cheers. 😉