The Perfect Office – ASUS Laptop Tablet, Dell HDR Display, Sony A9 Camera, Office Ideas and More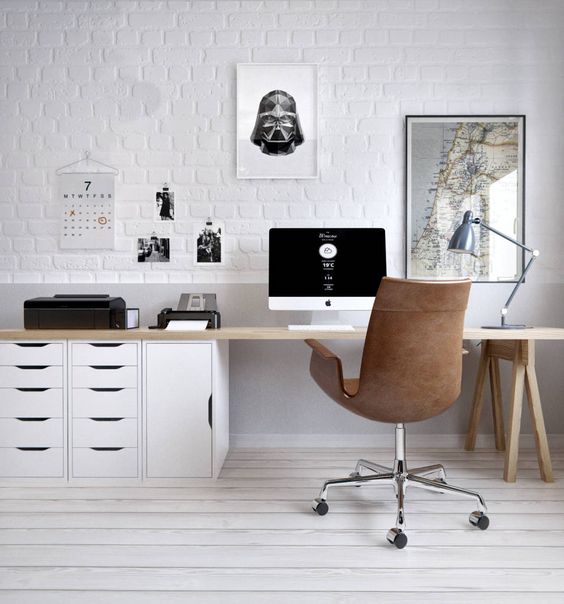 PauloGabriel
Apr 25, 2017
We've seen some great gadgets and equipment for designers. So many cool stuff, that we could actually assemble infinite perfect office spaces! Every week we'll assemble a perfect office, and we'd like you to help us. What equipment would the perfect office have?
Following our tradition of selecting cool items, we open this post with the Shure MV5 Digital Mic, a great pic for Podcasters. Asus has released a laptop that doubles as a tablet! Pretty handy! For those seeking professional displays, Dell will be releasing a state of the art HDR display! But there's more!
Thanks to our sponsor, Gadget Flow. A product discovery platform that helps you save and buy awesome products with 12 new additions every day.
Shure MV5 Digital Mic
Take your audio up a notch with the Shure MV5 Digital Condenser Microphone. This innovative microphone makes the entire process as easy as can be. It comes with three DSP preset modes. These include vocals, flat, and instrument. In addition, is Apple MFi certified for use with all Apple iOS products without adapters or connectors. With this in mind, it comes with a USB and Lightning cable for simply connectivity. (at The Gadget Flow)
ASUS 10.1" Touchscreen Laptop
Versatile Windows 10 device with keyboard and pen included, 2-in-1 functionality: use as both laptop and tablet. 10.1-inch LED-backlit touchscreen (1280 x 800), 10-finger multi-touch support, Intel HD Graphics with shared graphics memory. Latest Intel Atom Quad-Core x5-Z8350 Processor (2M, 1.44GHz turbo up to 21.92GHz) with 4GB RAM for fast and efficient performance. (at 7 Gadgets)
Blackmagic DaVinci Resolve Micro Panel
Master your post production like the pro you are with the Blackmagic DaVinci Resolve Micro Panel. As a smaller version of the DaVinci Resolve, the Micro edition cuts things down to the necessities. However, even with a more streamlined design, this device as the power. On the front are a total of 12 machined control knobs, you get full access to all essential primary color correction tools. In addition, there is a center trackball for precision movement. (at The Gadget Flow)
Dell UP2718Q HDR Display
The Dell UltraSharp UP2718Q is the company's first display to support HDR10, in addition to its UHD 3840×2160 resolution, and it's backed by the UHD Alliance Premium Certification. HDR, or High Dynamic Range, requires much brighter backlighting than is typical in a desktop display, and the UP2718Q is stated to hit up to 1000 nits, and while not listed in Dell's brief press release, this is very likely being driven by full-array backlighting. This display is targeted directly at professionals. (at AnandTech)
Sony A9 Camera
Its physical shutter, a key of any high-end DSLR, is an afterthought. Instead of being a limitation, however, it allows the Sony A9 Camera to do things the D5s and 1Ds of the world can't. At its core is the world's first stacked full-frame CMOS sensor, which puts memory onboard the sensor to enable processing that's up to 20x faster than previous Sony full-frames. Paired with a new Bionz X processing engine, it can make up to 60 auto focus and exposure calculations per second and shoot 20 stills per second. (at Uncrate)
Office Ideas!
Here are some office ideas for you! How do you like these? Don't forget that you may suggest gadgets or ideas via twitter: @paulogabriel – I hope you enjoy these! Cheers. 😉