The Perfect Office – Magnetic Hourglass, Samsung DeX Station Dock, Office Ideas and More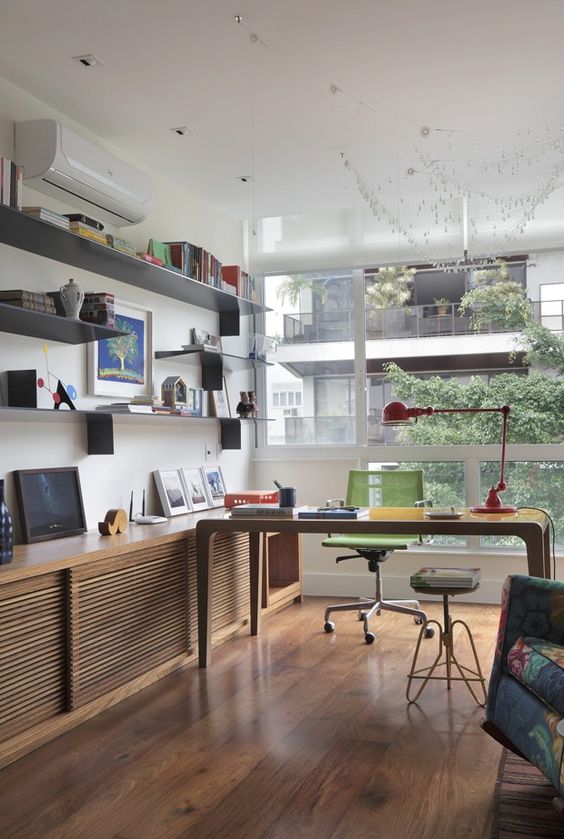 PauloGabriel
Apr 04, 2017
We've seen some great gadgets and equipment for designers. So many cool stuff, that we could actually assemble infinite perfect office spaces! Every week we'll assemble a perfect office, and we'd like you to help us. What equipment would the perfect office have?
This week we've found some amazing novelty items, beginning with Kikkerland Magnetic Hourglass, an hypnotic piece of design that will add to your cool office. Satechi has a great solution for enclosing your HDD/SDD, so you should definitely check it out. Use your your Samsung Galaxy S8 as if it was a desktop computer with the DeX Station Dock. But there's more!
Thanks to our sponsor, Gadget Flow. A product discovery platform that helps you save and buy awesome products with 12 new additions every day.
Kikkerland Magnetic Hourglass
Watch time tick by in amazement with the Kikkerland Magnetic Hourglass. Featuring the incredible ferrous sand, this hourglass comes with its own stand. But, the wooden stand features more than just a great design. It actually conceals inside a magnet. In addition, the ferrous sand material reacts to magnets. When you flip the hourglass upside down, the magnet slowly glides the ferrous sand to give you a full minute countdown. (at The Gadget Flow)
Satechi Type-C HDD/SSD Enclosure
Store your documents and media in style with the Satechi Type-C HDD/SSD Enclosure. Complete with USB 3.1 Type-C access, this device offers super-fast transfer speeds. In fact, you can expect rates up to 10Gbps for faster access than ever. In addition, the Type-C Enclosure features lightweight yet durable aluminum. The solid construction elevates the style of your HDD or SSD to complete a professional aesthetic. (at The Gadget Flow)
Samsung DeX Station Dock
One of the rumored features of the Samsung Galaxy S8 was that it would come with Continuum-like features, where users could basically use the phone and connect it to a display and it would allow users to use it like they would with a desktop. Following the launch of the handset, the rumor was proven true. For those who are interested in this feature, you might be interested to learn that the Samsung DeX Station Dock is now available for pre-order in the US. (at Ubergizmo)
Stanley Model 1 3D Printer
At its most basic, a 3D printer is just another tool. A tool that can make other tools, but still, a tool. So the Stanley Model 1 3D Printer makes perfect sense. This compact desktop printer can create objects up to 200 mm x 200 mm x 185 mm in size, and automatically loads and unloads its filament using refillable cartridges. You can control operation from your computer or via the 5-inch built-in touchscreen, and monitor the process via the built-in webcam. Easy enough for a beginner and powerful enough for experienced users, it's a solid addition to any workshop or office. (at Uncrate)
Office Ideas
Here are some office ideas for you! How do you like these? Don't forget that you may suggest gadgets or ideas via twitter: @paulogabriel – I hope you enjoy these! Cheers. 😉