The Perfect Office – Standing Wooden Knife, Tesla Powerbank Compact Power Bank and more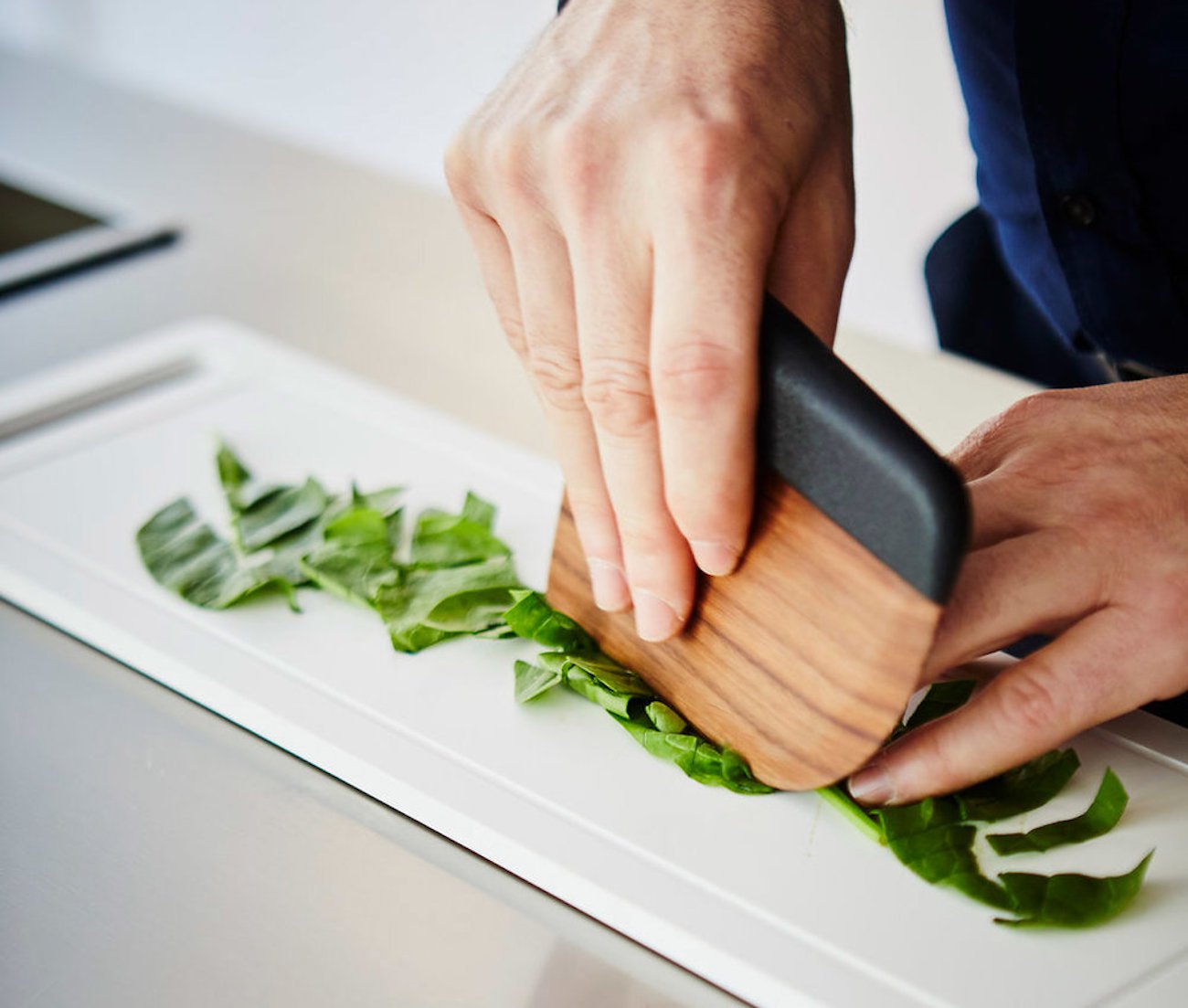 AoiroStudio
May 14, 2018
Continuing our comeback of the Perfect Office series, we are hearing your feedback. A roundup of cool gadgets and tech for your perfect office; not necessarily for designers explicitly but for all tech-savvy nerds out there. This is an open concept! if you have any suggestions, please let us know! For this week, we have lots of cool stuff to share! We are sharing a variety of products from a standing wooden knife by Maison Milan or an AI Indoor Garden by Herbot . Give it a look, there is a little something for everybody.
More Links
Add a multipurpose knife to your kitchen with the Maison Milan Standing Wooden Knife. Transforming a traditional knife, the Maison Milan uses a cast-iron handle and wooden blade. Likewise, the authentic solid walnut blade is easy to use on vegetables, such as lettuce, without any fuss. It also improves the freshness and makes preparing dishes more efficient.
Like your home and your car, Tesla can now power your smartphone. Introducing the Tesla Powerbank Compact Portable Power Bank. This ultra-compact device is armed with a powerful 3350mAh capacity battery. Delivery a 5V/1.5A output, it can quickly charge your device while you're on the go.
See your work as accurately as possible with the Dell UltraSharp 32 Ultra HD 4K Monitor. Offering ideal coverage for color professionals, this monitor comes with PremierColor for accurate colors right from the start. Additionally, it provides more color coverage than its predecessor. In fact, the two additional color spaces are a must for meeting industry standards and are a must for content production professionals.
Take your phone on any adventure with the Land Rover Explore Outdoor Phone. Designed for outdoor use, the Land Rover Explore helps you find new and optimal routes, trails, tracks, and paths. Using ViewRanger, the Land Rover Explore offers premium-grade topographical mapping options with great detail.
The Klipsch Heritage HP-3 Headphones gives you the best of audio with handmade excellence. These headphones bring an artisan package for the audiophiles. Wood along with machined copper accents and leather details go behind the making of these headphones.
Listen to music while playing any sport with the JBL Endurance SPRINT Waterproof Wireless Sports Headphones. These headphones offer a secure fit on your ear thanks to the magnetic hook design, maintaining stability while you move. When you aren't using the headphones, just use the MagHook to clip it to your clothing or bag.
Stay stylish and organized with the Kate Spade Scallop Touchscreen Smartwatch. Aside from telling you the time, this smartwatch also adds style to any look. In fact, you can match the watch face to any outfit you throw on. It also makes it easier to stay organized since you can link it to the Kate Spade app.
Keep your belongings in a sturdy bag with the AMABILIS Dave Jr Tactical Duffel Bag. Providing the same protection and durability as its predecessor, this duffel comes in a slightly smaller package. Likewise, the Dave Jr is ideal for day and overnight trips as well as when traveling light is the way to go.
Turn your home into a smart home with the Lenovo Google Assistant Smart Display. This intelligent unit combines the tech of Lenovo, the brains of Google, and the hardware of some great brands. Coming together, the Smart Display gives you full access to anything and everything you need.