The Perfect Office – the new GoPro, ProBASE Aluminum Monitor Stand and more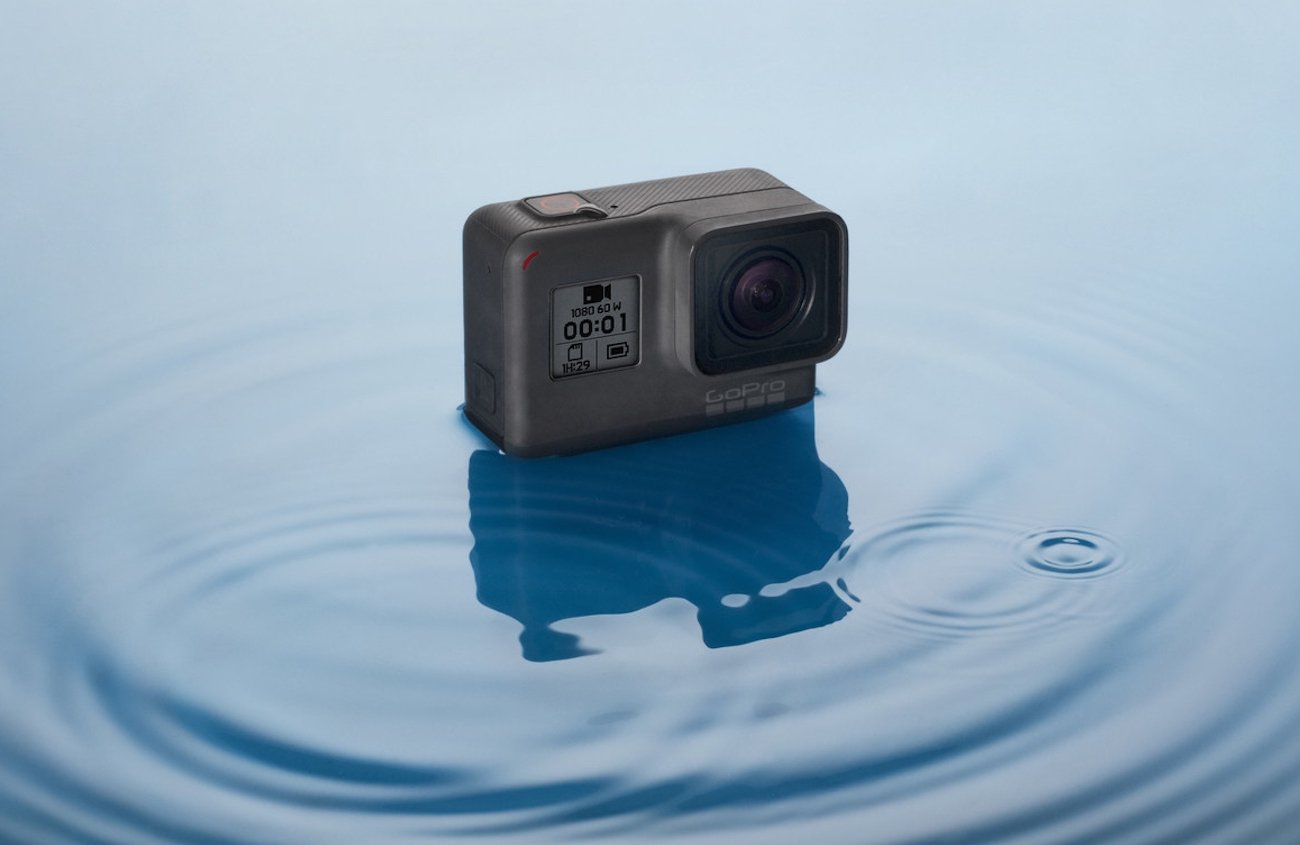 AoiroStudio
Apr 04, 2018
We are continuing our comeback of the Perfect Office series, we are hearing your feedback. A roundup of cool gadgets and tech for your perfect office; not necessarily for designers explicitly but for all tech-savvy nerds out there. This is an open concept! if you have any suggestions, please let us know! For this week, we have lots of accessories to share! Just today, the folks from GoPro have introduced their latest Hero – Intro to Awesome. Starting at a super affordable price at USD 199 but it's only recording at 1080p60, 10MP/10 fps burst and with no Video Stabilization. To some, it might be some kind of a setback but I feel like it's an open introduction to everyone and most certainly to your wallet.
More Links
Capture any adventure with the GoPro Hero Action Camera. The latest GoPro Hero comes with a two-inch touchscreen and voice controls. Using the touchscreen, you can quickly select modes, create your shot and see your footage. The camera captures 10 MP photos along with 1440p and 1080p video. Simple voice commands enable you to control your camera without even using your hands.
Upgrade your setup with the ProBASE USB Aluminum Monitor Stand. Totally sleek and minimalist, this stand has everything you need right at your fingertips. The ProBASE uses aluminum to offer a durable platform to securely hold your monitor.
Always be ready to capture the moment with the Adjustable Leather DSLR Wrist Strap by Harber London. Featuring beautiful vegetable tanned full grain leather, this strap is comfortable and convenient. Under the leather is a super soft layer of wool felt to rest against your skin
Take your gaming laptop into work with the Xiaomi Mi Gaming Laptop. Featuring a brushed aluminum chassis, this laptop doesn't scream gaming laptop thanks to its work-friendly design. What makes it stand out is RGB lighting, which sits around four zones across the body. It also has four programmable keys.
Keep your iPhone as safe as you can with the Safeskin Anti-theft iPhone Safety System. Safeskin is a safety system that has multiple functions. To begin with, it has a unique anti-theft case that locks onto your phone. Consisting of two parts, the case is irremovable without your own color and key code.
Shoot cinematic videos on your smartphone with the Moment Smartphone Filmmaker Collection. Featuring four products, the Filmmaker Collection gives you everything you need to shoot movie quality videos on your phone. The 1.33x anamorphic lens allows you to shoot like professional videographers using just your iPhone, Galaxy or Pixel device.
Get your java on the go with MiniPresso, the handheld espresso maker by Wacaco Company. This handy device makes super fresh and tasty espresso in just seconds, whenever and wherever you need it. The MiniPresso is very easy to use. Just add hot water and coffee grounds and you're good to go.
Enjoy the benefits of an Apple keyboard along with a numeric keypad with the Apple Numeric Keypad Magic Keyboard. Featuring an extended layout, the Magic Keyboard also comes with full-size arrow keys and document navigation controls. Likewise, the navigation controls make it easy to scroll while the arrow keys are ideal for gamers.