Weekly Roundup: A Self-Driving Supermarket, Twitter New Design and More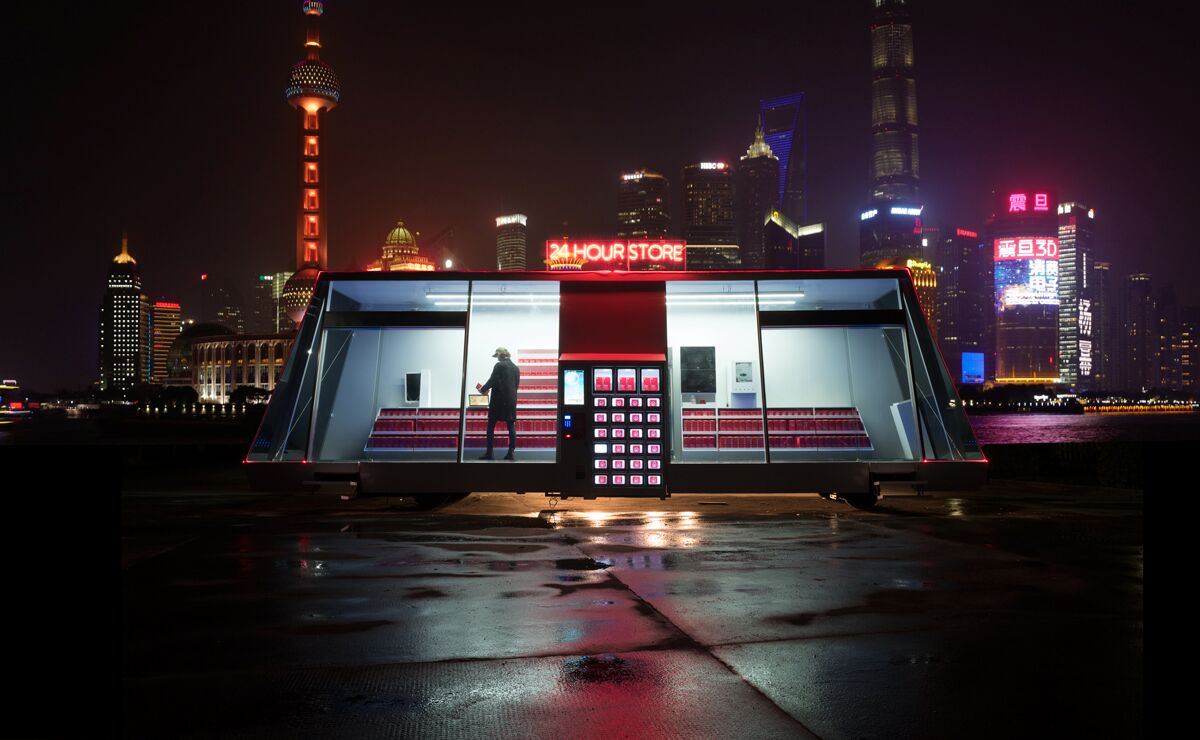 AoiroStudio
Jun 19, 2017
We all had a long week of work, school and maybe vacation (some of us) and after spending some time relaxing with family, friends; we'll mostly spend be ready to tackle a new week. Before you do, it's time for the Weekly Roundup where we curated our some of the interesting things that happened on the Web either it is news, a new tool to try, a cool video and some sites inspiration that caught on attention. We'll also include some Abduzeedo articles from the past week just in case that you've missed them. Time to sit back, see what you've missed and gear up for the next one.
If you do have any suggestions, send us an email or via Twitter @AoiroStudio
From the Web
Get the old Twitter design back
Play and mix ambient sounds to boost productivity
From Abduzeedo
We are taking a look at this brand identity project by Sid Lee for Au Sommet Place Ville-Marie located in Montreal, QC, Canada. I really do enjoy featuring projects coming from my own hometown. For this case, there is a mixture of visual identity and graphic design of this iconic monument of Montreal that was built in 1958 by I.M. Pei & Partners. Place Ville-Marie recently launched and promoted its new 360˚rooftop experience and this is what we are now exploring.
Wonder Woman's movie is totally awesome and there are plenty of scenes where she proves herself a true warrior. It's been 75 years since her creation, and it was about time to have a film representing this great character in the right way.
Bao Nguyen is a designer based in Sacramento, California, and he comes up with some astonishing typography artworks. He designs super dope titles for movies and games, which is pretty awesome. Here are some of his pieces. Fore more of it, please visit his portfolio at Behance! I hope you enjoy these! Cheers.
Creatures 2 is a graphic design project that consists of a compilation of recent personal illustrations about creatures and coats of arms guardians. Created by Ivan Belikov these illustrations have a striking style with a lot of movement and details. The fur is a great example. Ivan was able to recreate the volume beautifully well by using different shades of color. Of course the creatures themselves are simply gorgeous.
Let's take a look at this superb web design and UI/UX project from the mighty folks from Anagrama and their work for Bodyport. They are a San Francisco based start-up dedicated to the development of at-home cardiovascular monitoring technologies at the reach of everyone. The whole UI across the identity and web design has been made to be easy and friendly to follow. I loved the micro-interactions from the header to icons, it's pretty neat. I personally wish there was an additional colour to balance the contrast but that might be just me. Hope you like it!
Mixing both 3D Illustration, Typography, and design, let's take a look at the 2016 Salary Guide of Harnham. A guide that revealed the positive trends in the UK for Analytics and Data professionals and a distinctly candidate driven market. Designed by Craig Minchington and Radim Malinic, they both combined their skills into a composition of 3D, CGI, typography and a vibrant colour palette. Personally knowing both of their styles, the final result is a delightful mixture of a well-defined conceptual layout, props for their work.
We are exploring today the The MAAT – Museum of Art, Architecture and Technology located in Lisbon, Portugal through photography by Joel Filipe. If you are like me who does appreciate the architecture om full view and perspective, well you will love this project. You just gotta love his colour palette against the beautiful sky to create a stunning photographic atmosphere. This is definitely a location to mark on your map/list on your next or first adventure to Lisbon, Portugal.