Weekly Roundup: Facebook first VR app, Waffle Grid and More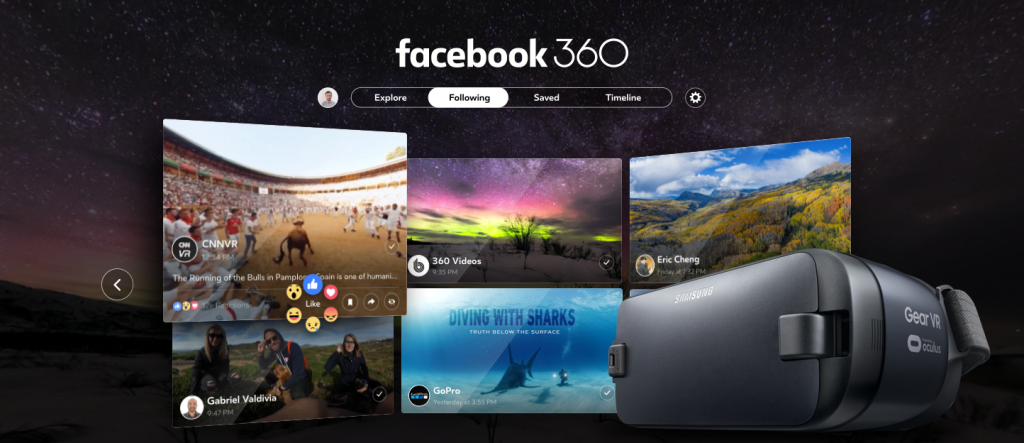 AoiroStudio
Mar 12, 2017
We all had a long week of work, school and maybe vacation (some of us) and after spending some time relaxing with family, friends; we'll mostly spend be ready to tackle a new week. Before you do, it's time for the Weekly Roundup where we curated our some of the interesting things that happened on the Web either it is news, a new tool to try, a cool video and some sites inspiration that caught on attention. We'll also include some Abduzeedo articles from the past week just in case that you've missed them. Time to sit back, see what you've missed and gear up for the next one.
If you do have any suggestions, send us an email or via Twitter @AoiroStudio
From the Web
An easy to use flexbox grid system.
A station-less bikeshare. Pickup and drop off anywhere.
From Abduzeedo
Miami 2017 is an illustration project shared by Remko Heemskerk on his Behance profile. As the title suggests, the illustrations are about Miami, more specifically, buildings and architecture of that beautiful city. There's a mix of the famous art deco buildings and some more modernist interpretations. All of that reinterpreted through simple vector illustrations with no gradients, just solid colors and quite a bit of contrast. What I love about these illustrations is that I try to take photos of buildings in real life with the goal to make them look like these illustrations. Remko did a fantastic job, check them out.
Mateusz Urbanowicz aka. Matto, is a very talented illustrator and digital designer. Born and raised in Silesia, Poland, Matto currently lives in Tokyo. The artist has a lot of beautiful artworks on his portfolio. But one series of illustrations he created really caught my attention. Tokyo Storefront series is a collection of exquisite watercolor pieces showcasing Tokyo shops. What is so unique about it is that Matto turns the busy life of Tokyo into delicate illustrations. You are almost transported to a parallel Tokyo where everything is calm and quiet. Subtle lines and colors give life to storefronts the artist encountered in some of his explorations around the city. Forget the concrete jungle and all of the gray colors you see in Tokyo and enjoy some beautiful watercolor storefronts.
We would like to share this interaction design project that involves branding as well by Jaejin Bong and it's titled: Blank. What's Blank? It's a shopping experience that reliable with a user-friendly approach with a system with cards. Driven by its own set of categories, you can also throw questions and obviously shop. I think it's an interesting concept that can be played with during your spare time.
The tagline of this campaign is: The more you connect, the less you connect. There's a powerful message through the lines of this campaign tagline and you can easily relate with what it is all about. We've been through debates where technology grows at such a fast pace that the consumer grows to be even more demanding but at what point? I love the fact that the art direction gives you a clear understanding and a reflection to a sad reality of a present day. I love technology but I do agree that we have to keep a balance in our lives. A great thought from the work from Donghai Liu for Ogilvy Beijing.
For this week, we went with the hashtag: –> #abdz_minimalism. Minimalism is a pretty common term that we've once expressed our interest for. The interesting part with this week's challenge is that we all have our own vision of minimal so it will be quite interesting to see your own vision of minimal.