Weekly Roundup: Fancy Keyboard Overlay, Apple's WWDC 2017 and More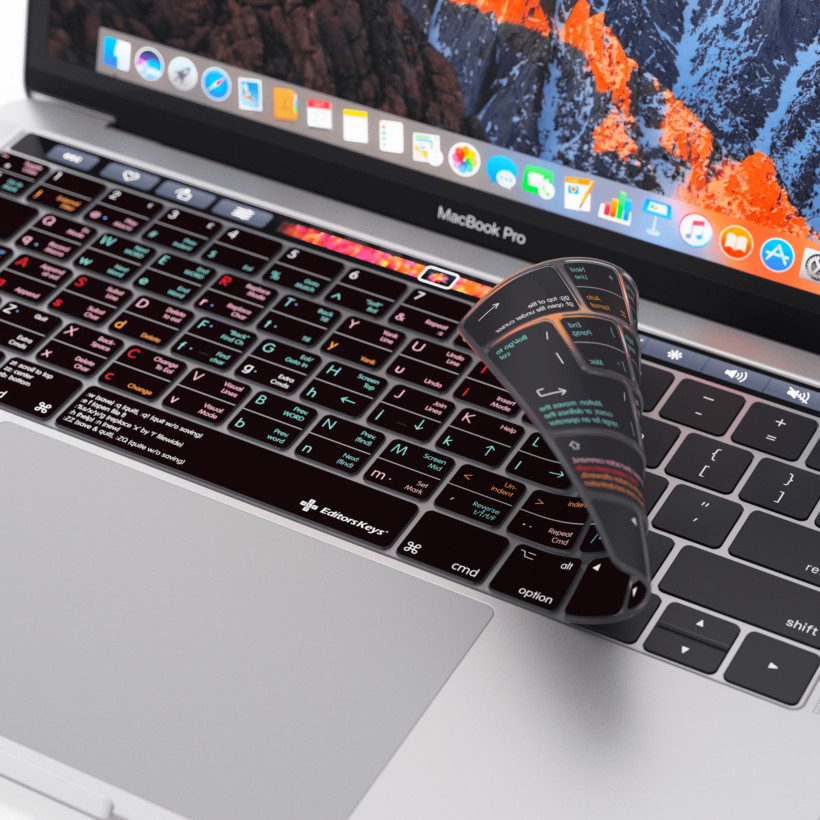 AoiroStudio
Jun 04, 2017
We all had a long week of work, school and maybe vacation (some of us) and after spending some time relaxing with family, friends; we'll mostly spend be ready to tackle a new week. Before you do, it's time for the Weekly Roundup where we curated our some of the interesting things that happened on the Web either it is news, a new tool to try, a cool video and some sites inspiration that caught on attention. We'll also include some Abduzeedo articles from the past week just in case that you've missed them. Time to sit back, see what you've missed and gear up for the next one.
If you do have any suggestions, send us an email or via Twitter @AoiroStudio
From the Web
Design your own tees, totes, temporary tattoos & logos
We write your product or library documentation.
From Abduzeedo
Let's kickstart this week with a series of gradient exploration by Yuliya Shumilina, a Miami-based designer. I love these! If you remove the factor of the colour palette, I just liked how each pieces create an atmosphere with the shapes, shadows and lighting. Especially the lighting, it's just gradients but it does have a sense of depth across. This can definitely go into abstract art, what do you guys think?
What should be my design title? This is a different approach from our usual inspirational features, hope you will follow along. This question was brought up by a good buddy of mine on what should be his design title? It wasn't a question of "Fake it till you make it" but mostly what are the industry standards nowadays in terms of what is my title and what are my roles? For this article, let's go deeper for the case of what are the differences between a UI/UX Designer, an Interaction Designer, and a Product Designer. Shall we?
The best way to learn is by seeing how people do the work that inspires us. Nowadays there are many ways to learn about design, there are sites with tutorials like this one, videos on Youtube and many other venues. Most of the time though, it's about tools like Photoshop, Illustrator. When I see a graphic design process that is done in the analog way, I feel the need to feature it here on ABDZ. That's the case for the poster design for la Local de Joventut 2017/2020. by Partee Design.
An unaware bystander might read the title an ask what's the big deal of doodles. Well, when the artist behind a doodle is a very talented person, then you take doodling to a new level. It becomes doodle art, and this is amazing.
This stunning brand identity is the work from Monotypo Studio for a travel agency that promotes organized trips into magical villages in Mexico like Tequila, Patzcuaro, Morelia & San Miguel De Allende. Looking at the overall branding itself, you can't help but appreciate the approach at their handcraft use of texture and printing material with that gold foil. All together to create such a patrimonial and historical look at the pre-Columbian culture which makes it even more interesting to discover as a tourist and a designer.
We are looking at the conceptual art & illustration work of Sylvain Sarrailh who is currently based in France. His stylish art always has been a mixture of illustration and also painting. What I like about his art is the non-presence of the main character which is presented as a shadowed silhouette, kind of giving this "Seul Au Monde" atmosphere across. We would definitely suggest you guys check out his ArtStation where you'll see more of his latest work, hope you will enjoy!
Just in time for Father's Day here in the U.S., if the Dad in your life is in the market for a new set of beautifully crafted chef's knives look no further than Misen, a new brand of chef's knives with three simple mandates in mind: quality, thoughtful design at an honest price. The folks over at Misen were kind enough to let us test drive their Misen Essentials Set and we were immediately wooed by the supreme quality (Japanese steel) and functionality (sloped bolster and hybrid blade) of these beautiful knives. With those terms I may sound like a gastronomist but I'm somewhat of a hurricane in the kitchen. When it came to putting these guys to work I'll admit I felt a bit more professional.